Learning Made Lovable...!
EDUS is Sri Lanka's No.1 Online educational platform founded by Sugeevan VSG, an entrepreneur from Jaffna, Sri Lanka on the 1st of January 2021 with the intention of providing quality online education to everyone around the island with higher global standards at ease from home.
We always strive to serve better and our team always works on regular follow-ups of our students and their betterment in order for them to achieve their deserved success in their educational journey.
EDUS is offering Quality online classes for students from Grade 1 to G.C.E Advanced Level in English, Tamil and Sinhala medium group classes. And EDEXCEL & CAMBRIDGE IGCSEs Individual classes from Grade 6 to Advanced Level.  All these classes are well organized and all subjects for each grade are conducted in a proper timetable.
EDUS is affiliating and venturing with Professionals, Institutions and Academies approved by the professional bodies across Sri Lanka enabling Undergraduates and Professionals to follow professional courses online with proper guidance and support.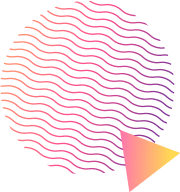 Learning is pivotal for a student's success in academics and life. The Digital Age is deeply shaping the way students learn and will also determine their future prospects. At EDUS, we encourage students to embrace this fast, changing world and making them ready for tomorrow by being their constant learning partner.
Best Teachers & Engaging Content
EDUS provide students a holistic learning experience. Students across Sri Lanka can access the best teachers and see concepts come to life. Every detail of a student's journey is planned and executed at the deepest level with subject matter experts, teachers and tools like videos, interactive animations, quizzes and assessments.
EDUS integrates these well-crafted lessons from our teachers and assessments along with analysis and recommendations, personalized to suit each student's learning style. We have seen that a student of EDUS engagement of over 92 minutes a day, where learning has made so easy and lovable.
We have our well established, young and passionate teacher panel who are keenly dedicated towards a successful growth of our students in education and our online classes are well disciplined and more productive as well.
This benefits students to enjoy the pleasure of being home after school and to continue their studies in a most effective and productive way. Our performance is much appreciated by our students and parents within a very short time and our management is well organized in order to provide great student support and educational boost. EDUS has now become one of the most preferred education platforms across Sri Lanka for most students and parents.
We at EDUS work towards offering students the best online learning experience.
Our team of EDUS and qualified teachers working hard in providing a better and professional online education to students.
Let's Learn with Love
From The Best